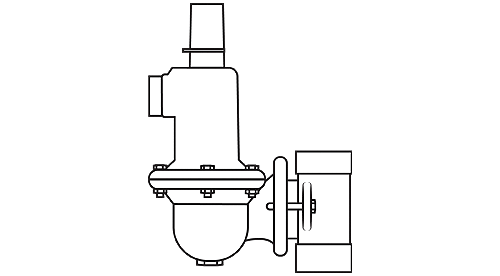 REGULATORS
Self-contained devices to monitor or control upstream or downstream gas pressure on vessels, sales lines, and supply lines.
Type P119
Air and Gas Pressure Control Valve
The BelGAS Type P119 air and gas pressure control valve is a versatile, general purpose, spring loaded flow and pressure regulation control valve with on-off or throttling control and inline maintenance capabilities.
Units are designed for use within oil, gas, and petrochemical (pipeline), industrial plant air and gas regulation, and other industrial environments.
Features:
Tight shut-off at maximum body working pressure
Easy installation
Leak detection and low seat leakage
Inline maintenance
Steel body incorporates NACE #MR-01-75 compliant construction
Applications:
On-Off or Throttling Control
Gas or Liquid Service
Heater Fluid Valve Control
Gas Distribution Service