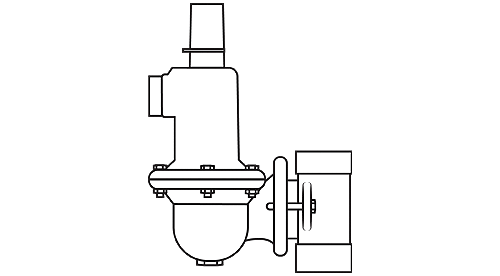 REGULATORS
Self-contained devices to monitor or control upstream or downstream gas pressure on vessels, sales lines, and supply lines.
Model P140
Pressure Regulator
The Type P140 pressure regulator is ideal for natural gas, air, propane and general purpose gas pressure regulation. Uses include commercial, residential and light industrial for burners and unit heaters. Available with or without internal relief Type P133 ideal for use with residential and light industrial heaters and industrial burners, as a reliable means of supplying gas to furnaces, burners, light industrial heaters and other appliances. No seat-to-seat adjustment is required.
Features:
Versatile
Control Accuracy
Compact Design
Applications:
Applicable to a wide range of gaseous fluids, including air, natural gas and propane.
Can be used as a LP regulator.
Specifications
Inlet / Outlet

3/4" x 3/4", 3/4" x 1", 1" x 1", 1-1/4" x 1-1/4"

Maximum allowable inlet pressure

See Chart

Temperature Rating

20˚F to 150 ˚F

SPEC SHEET