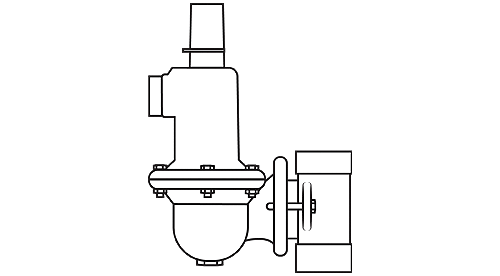 REGULATORS
Self-contained devices to monitor or control upstream or downstream gas pressure on vessels, sales lines, and supply lines.
Model P627
Low and High Gas Pressure Regulator
Type P627 from BelGAS is a spring loaded, direct-operated, low and high gas pressure regulator, designed to support a variety of applications in the oil and gas industries.
These regulators provide durability, from the powder-coated epoxy exterior finish, as well as installation versatility, from the multi-position body and spring case configurations. These regulators are also available in an external pressure registration model (P627M), and NACE compliant construction, as well as with the choice of aluminum, steel or LCC body, as well as bonnet and diaphragm cases. The gas pressure regulators also feature a wide range of flow capacities to suit a wide range of requirements.
Features:
Wide Range of Flow Capacities
Durable Powder Coated Exterior
Installation Versatility
Multi-position body and spring case configuration
Choice of aluminum, steel or LCC body, bonnet and diaphragm casings
Optional external pressure registration model (P627M); models also available with NACE-compliant construction
Applications:
Oil, Gas & Petrochemical (Pipeline) Monitoring
Farm Tap Gas Regulation
City Gas Gate Regulation
Fuel Gas
Industrial Plant Air & Gas Regulation
Gas Gathering
System Pressure Reduction