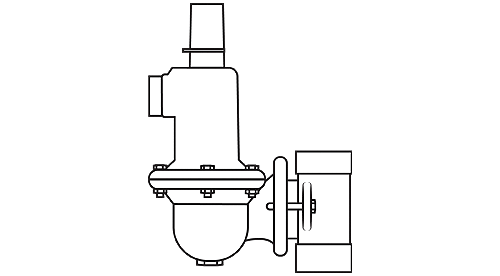 REGULATORS
Self-contained devices to monitor or control upstream or downstream gas pressure on vessels, sales lines, and supply lines.
Model P630
High Pressure, High Flow Gas Pressure Regulator
The BelGAS Type P630 is a spring loaded, direct-operated, high pressure, high flow gas pressure regulator.A heavy-duty construction incorporating stainless steel internal components and a powder-coated epoxy exterior finish makes it ideally suited for use within demanding oil and gas environments. All Marsh Bellofram BelGAS Type P630 steel regulators meet NACE MR0175 material requirements for corrosive (sour gas) environments.
Features:
Stainless steel internals as standard
Units comply with NACE MR0175 material requirements for corrosive (sour gas) environments
Suitable for pressure settings up to 250 PSIG
Available in 1" and 2" end connections
O-ring seat for bubble tight shut off
1/2″ diameter orifice
Durable powder coated exterior
Applications:
First Cut or Second Stage Regulator
Farm Taps
Transmission to Distribution Bridge
High Pressure Process
Fuel Gas