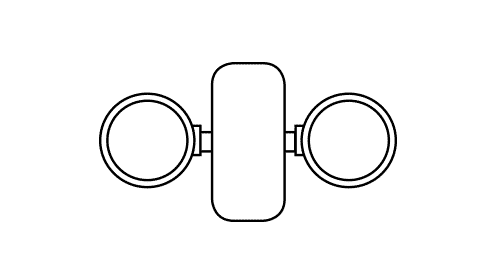 LIQUID LEVEL CONTROLS
Monitors and controls liquid levels inside pressure vessels for high level, low level and interface applications.
Model P8600
Pneumatic Liquid Level Switch
The BelGASCP P8600 series is a snap-acting liquid level switch primarily used for gas compressor scrubber level applications. The pneumatic signal (30-70 PSI) is activated by the P8600 float and then used to open/close a dump valve or similar devices.
Applications
• Gas Compressor Scrubber Level Control
• Other Level Control Applications
Features
• NACE MR0175 Compliant
• Manual Push Button Override
• Simple Repair and Maintenance
Maximum Operating Pressure
1500 PSIG
Operating Temperature
-15˚F to 300˚F, 400˚F Available
(Fluorocarbon Elastomer)
-30˚F to 250˚F (Nitrile Elastomer)
Process Connection
2" NPT
Supply Pressure,
Pneumatic Signal
30 PSIG (Minimum) to 70 PSIG
Pneumatic Connection
1/8" NPT
Valve
3 Way Normally Closed with
Manual Override
Specific Gravity
0.66

SPEC SHEET
BelGAS CP Model P8600 Pneumatic Liquid Level Switch