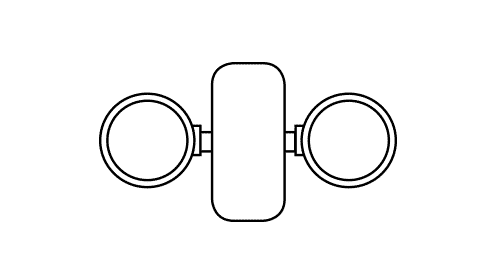 LIQUID LEVEL CONTROLS
Monitors and controls liquid levels inside pressure vessels for high level, low level and interface applications.
Model P8700
Liquid Level Controller
The BelGASCP P8700 series is a low pressure liquid level controller offered in Pneumatic or Electric outputs. The P8700
series offers several options which allow it to control liquid levels in a range of vessels.
Applications
• Low Pressure Separators
• Treater Applications
• Other vessels which require liquid level monitor
Features
• Manual Override Cable Access: The body is designed to allow for manual override access. Optional cable can be selected for factory set-up.
• Body Mounting Options: The body is offered in 1"NPT, 2"NPT or 4" with optional hammer union in ACME or NPSL threads.
• Pneumatic Valve: Offers block and bleed design.
• Control: Monitors either high or low liquid levels.
• Optional Float Sizes: Choose from several different float sizes to best suit your application needs.
• Sour Gas Service: Standard with NACE MR0175 compliant parts.
| Unit | |
| --- | --- |
| Working Pressure | 500 PSIG |
| Operating Temperature | -20° to 212°F (-29° to 100°C) |
| Floats | |
| Working Pressure | 500 PSIG |
| Collapse Pressure | 750 PSIG |
| Operating Temperature | Up to 250°F (121.1°C) |
| Valve | |
| Supply Pressure | 100 PSI (250 PSI Available) |
| Pilot Connections | 1/4" FNPT |

SPEC SHEET
BelGAS CP Model P8700 Liquid Level Controller