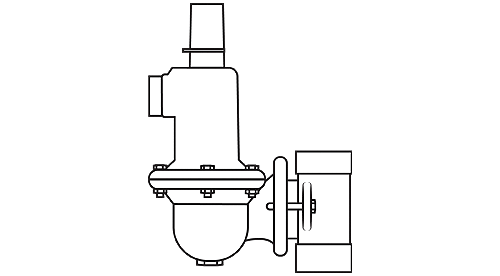 REGULATORS
Self-contained devices to monitor or control upstream or downstream gas pressure on vessels, sales lines, and supply lines.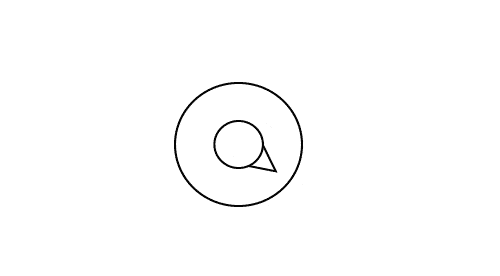 PILOTS AND ACCESSORIES
From thermostats and drip pots to specially designed pilots and testing tools. We have the perfect accessory to make the job right.
Type P50
Filter Regulators
BelGAS Type P50 and Type P50 NACE Filter Regulators are reliable precision units designed for instrumentation and general purpose use in both standard (P50), and corrosive environments (P50 NACE).
Features:
Superior regulation characteristics
Self-relieving
Rugged, corrosion-resistant construction
Standard tapped vent
Soft relief seat on P50
Integral, 40 micron, self cleaning filter
Economical
Several mounting options
Applications:
Pilot-operated level, pressure and flow controllers and instruments
Air chucks, air spray guns, air cylinders and actuators
Industrial pneumatic systems and equipment monitoring
P50 Regulator
P50 NACE Regulator
Sensitivity
1" ( 25.4 mm) Water Column
1" ( 25.4 mm) Water Column
Flow Capacity
20 SCFM ( 565 LPM)
18 SCFM (510 LPM)
Effect of Supply Pressure variation (25 PSIG) on Outlet Pressure
< 0.2 PSIG (0.01 BAR)
< 0.2 PSIG (0.01 BAR)
Exhaust Capacity (5 PSIG above 20 PSIG set point)
0.1–0.45 SCFM Typical (2.8–12.7 LPM)
0.1–0.45 SCFM Typical (2.8–12.7 LPM)
Maximum Input/Supply Pressure
250 PSIG (17.2 BAR)
250 PSIG (17.2 BAR)
Maximum Emergency Outlet Pressure
150 PSIG
150 PSIG
Effect of Changes in Flow on
Regulated Pressure (100 PSIG/6.9 BAR Supply)
4 PSIG ( 0.3 BAR) over flow 10 SCFM ( 283 LPM)
(1⁄4 NPT, 20 PSIG / 1.4 BAR set point)
5 PSIG ( 0.3 BAR) over flow 10 SCFM ( 283 LPM)
(1⁄4 NPT, 20 PSIG / 1.4 BAR set point)
Output Pressure Ranges
0-10 PSIG (0-0,7 BAR)
0-35 PSIG (0-2.4 BAR)
0-60 PSIG (0-4.1 BAR),
0-120 PSIG (0-8.3 BAR)
0-35 PSIG (0-2.4 BAR)
0-60 PSIG (0-4.1 BAR),
0-120 PSIG (0-8.3 BAR)
Temperature Range
0 to 160˚F (-18 to 71˚C)
-20 to 180º F (-29 to 82˚C)

Total Air Consumption @ Maximum Output
0.1 SCFH (0.05 LPM)
6 SCFH (2.8 LPM)
Port Size
1⁄4 NPT
1⁄4 NPT
Size
3.19" X 3.19" X 7.25" (81 X 81 X 184 mm)
3.19" X 3.19" X 7.25" (81 X 81 X 184 mm)
Weight
1.81 lb (0.8 kg)
1.81 lb (0.8 kg)

SPEC SHEET
BelGAS CP Type P50 Filter Regulators